Directory
About CapeCodKidsGuide.com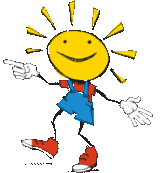 Cape Cod is the perfect destination for families to get away from the fast pace of life, whether it's for a weekend, a week, or even the whole summer! Just a short trip from Boston, and not that far from Rhode Island, Connecticut, or New York, Cape Cod can offer you a a welcoming beach and a TON of family-friendly activities!
While the Cape is known for its gorgeous beaches, it is also home to world-class marine biological institutions like the Woods Hole Oceanographic Institution and the Marine Biological Laboratory, where you can catch a glimpse of cutting edge science. You can also check out the local aquarium.
There are inflatable parks, miniature golf, movies under the stars, whale watches, and so much more. Venture down to the Lower Cape to check out the National Seashore for majestic views of the Atlantic. While you're down there, take a surfing lesson and catch some waves. Local seafood and lobster rolls will keep you fueled for your fun family adventures!
The Cape has so much to offer for families, and I've just scratched the surface. Make sure you check out CapeCodKidsGuide.com for helpful information on many of these family activities and great offers to help you have fun AND save money on your vacation!
Article written by Jessica Morrison
30 Something Mother Runner